Колыбелька младенца Христа, 15-й век.
Altarpiece of the Virgin Mary and St Catherine, 1470-1480, detail .Lúčky pri Kremnici, Tekov county, Slovakia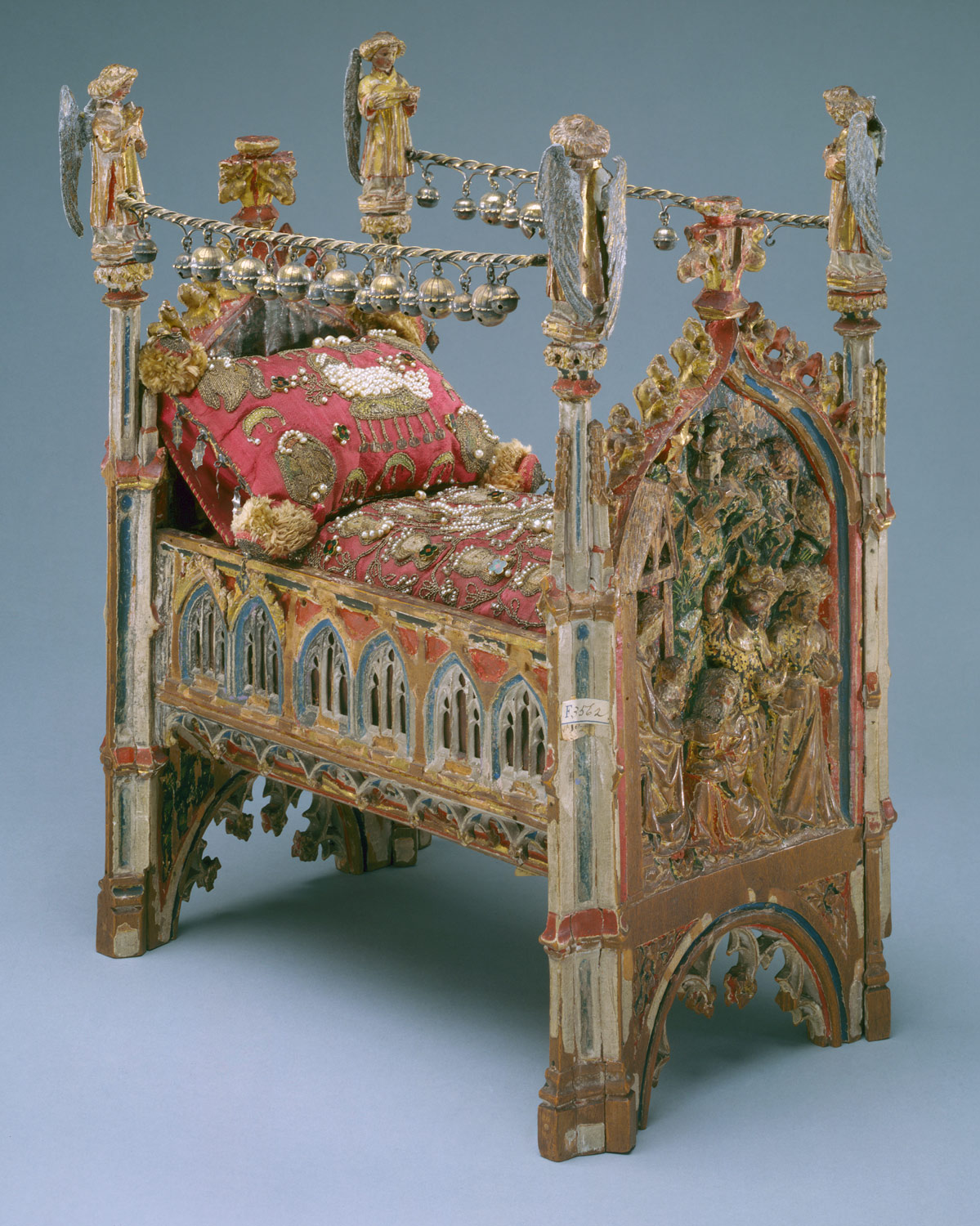 Crib of the Infant Jesus, 15th century
South Netherlandish; Made in Brabant
Такие колыбельки были популярными в пятнадцатом и шестнадцатом веках, как в частных домах и в монастырях. Они почитались во время рождественских праздников.
Это чудотворный так называемый" Augustinekindl", подаренный в 1600 году церкви Святого Августина в Мюнхене. Ценные подарки: серебряные монеты, ювелирные украшения и серебряные сердца свидетельствуют о почитании его с 17 века до наших дней.
Реликварий с восковой куколкой младенца Христа.
Antique Reliquary Wax Baby Infant Jesus Catholic Christian Relic
Еще про колыбельку:
Сама кукла младенца не сохранилась, но подобные делали и дарили монахиням:
Про такие куколки будет специальный пост, некоторые были очень странные, такое впечатление, что ребенок или умер, или при смерти:
This extraordinary miniature cradle, produced in Brabant and known as a repos de Jésus, served as a reliquary crib for the Christ Child. Such cribs were popular devotional objects in the fifteenth and sixteenth centuries, both in private homes and in convents. They were often venerated during Christmas festivities and may have been given as presents to nuns taking their vows.
НАЧАЛО:
ХРИСТОС-МЛАДЕНЕЦ-ТУТ
http://www.metmuseum.org/toah/works-of-art/1974.121
http://www.flickr.com/photos/beauharnais/5255024039/in/photostream/